Video paid for by the Committee to Elect Stephen Lange Ranzini, 2015 Washtenaw Ave., Ann Arbor, MI 48104.
Stephen Lange Ranzini wants to bring his extensive experience in finance, and volunteerism on the local, state, national and international levels to his service on the Washtenaw Board of Commissioners. He is excited to work for county services that benefit District 2 and all of its residents, urban and rural.
As an activist involved in the Democratic Party, since 2010 Stephen::
donated or held fundraisers for 20 Democratic Party candidates or committees, including the Michigan Democratic Party and the Ann Arbor Democratic Party's official candidates.
campaigned door-to-door helping elect local Democratic candidates. Among the many Democratic candidates to whom he has donated, and for whom he has fundraised or campaigned, are Congresswoman Debbie Dingell, Michigan State Senator Jeff Irwin, U.S. Senator Gary Peters, Michigan Secretary of State Jocelyn Benson, Congressman Andy Levin, U.S. Secretary of State Hillary Clinton, Governor Gretchen Whitmer;
was elected as a Michigan statewide delegate to the 2016 Democratic National Convention;
serves in a leadership role with a statewide caucus of the Michigan Democratic Party.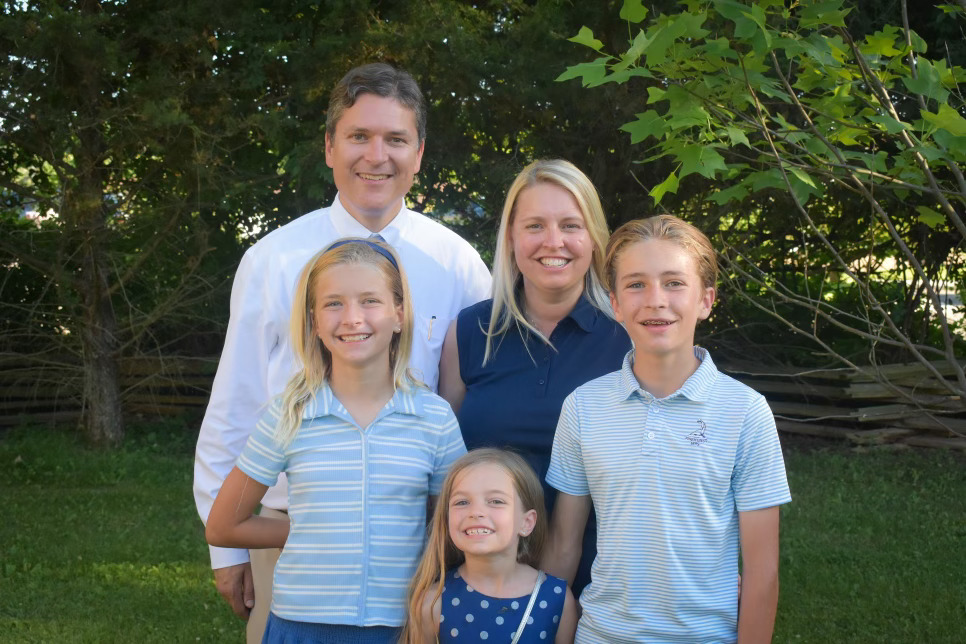 Stephen is a married father of three young children. A resident of Washtenaw County for the past 28 years, in 2021 Stephen and his family moved to Ann Arbor Twp. and into District 2. As a community bank leader, it has been Stephen's privilege over the past three decades to invest in the residents and small business owners of Washtenaw County. He has helped people write their own success stories.
He brings to the opportunity to represent District 2 on the Washtenaw County Board of Commissioners, over three decades of experience as a volunteer board member on almost 30 boards, commissions and committees.
Among his board service locally, Stephen:
helped the Ministers' Alliance create a non-profit to serve as a fiduciary to receive grants and served as a founding board member and as its first treasurer. The grants received enabled adult literacy and after-school learning enrichment programs;
served as president of the City of Ann Arbor's Economic Development Corporation. Among the organizations that the EDC helped expand were the YMCA during its relocation to a new and larger downtown facility, a major expansion of the Ann Arbor Hands on Museum, and Glacier Hills, which expanded twice, so that it now provides services covering the entire continuum of elder, rehabilitative and end of life care. The EDC also developed a very impactful talent retention program during the 2008 recession;
served as vice chair of the Washtenaw County Economic Development Corporation.
helped a consortium of major hospital systems in Southeast Michigan win $19.4 million in grants to lower the cost of health care, by accelerating the adoption of electronic health records.
served on the Finance Committee of his church.
Among his board service nationally, Stephen:
was appointed in July 2015, by the Federal Reserve System as one of only five bank executives nationwide to the Federal Reserve System's Secure Payments Steering Committee, which designed the security criteria for the new Federal Reserve Real-Time Payments System, FedNow.
was elected in December 2020 as the Chair of ANSI ASC X9's Real-Time Payments Study Group, which is in charge of technical standards related to the new real-time payment systems being built in the U.S.
was appointed to the American Bankers Association's Digital Asset & Cryptocurrency Working Group, Mortgage Operations Committee, and ESG Working Group. The ESG Committee is the policy arm of the American Bankers Association with respect to issues related to the Environment, Society and Governance, including Diversity, Equity and Inclusion.
Stephen has also served on two international committees: at the request of the Federal Reserve he served as the U.S. Delegate to a United Nations global technical standards setting body, and he was also elected as a U.S. representative to an ISO global technical standards setting body.
Stephen was born in New Brunswick, New Jersey and grew up in Somerville, New Jersey. His parents were Civil Rights activists in central New Jersey during the 60's and 70's. Stephen's father completed his law degree by attending night school when Stephen was four-years-old. Stephen's father then became the only Democratic attorney in the county Bar Association and worked as a civil rights advocate for the African-American and Jewish communities in Central New Jersey.
Stephen was a needs-based scholarship student who graduated Magna Cum Laude from Phillips Exeter Academy in 1982. He was then a needs-based scholarship student at Yale, where he graduated in 1986, with a BA with a Double Major: East Asian Studies (Japanese) and History. At Yale, Stephen was involved in extracurricular activities including serving as co-founder and the Founding Publisher, 1986, of "The Yale Herald" weekly newspaper; co-founder and the Founding Editor-in-Chief, 1984-1986, "Yale Business Bulletin" monthly economics and business magazine; and Chairman and Managing Director, 1984-1986, Yale College Student Investment Group, which manages a portion of Yale University's Endowment.
The financial services business that Stephen has served as President of for the past 34 years has a budget over $136 million a year, has 537 employees and in 2021 helped over 10,000 new homeowners buy homes.
Stephen would love to hear from residents of District 2. Click here to email him.